New England Bioassay History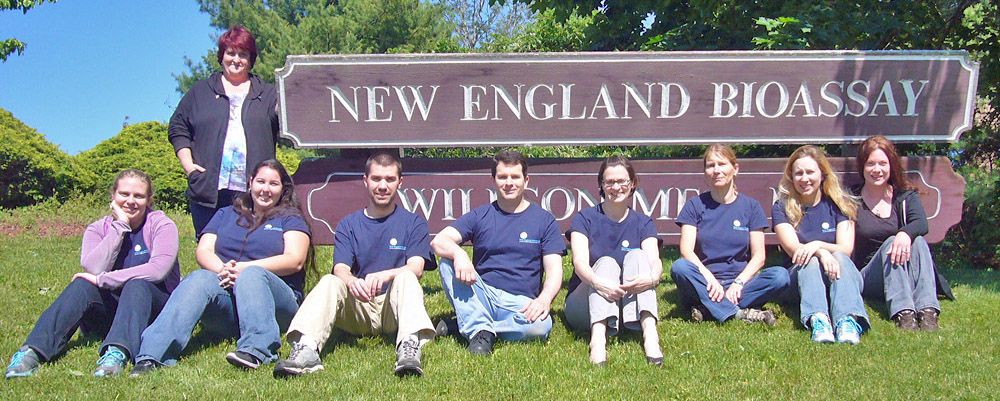 Aquatic toxicity testing as we know it today was developed after the Federal Water Pollution Control Act was expanded and reorganized into the Clean Water Act in 1972. Many laboratories and environmental engineering firms began to develop their own in-house aquatic toxicity facilities during the 1980's, and those early labs contributed data that the EPA would turn into the WET testing protocols we recognize today.
New England Bioassay Inc. as it's known today was actually the coming together of two separate aquatic toxicity laboratories that began in Connecticut during the 1980's. Both laboratories started off as small "basement" operations of larger, regional environmental firms Fuss & O'Neill and Environmental Risk Limited.
Our original namesake, New England Bioassay (NEB), moved into its current facility in the early 1990's. The lab was run by president John Cooney and senior manager Robin Faulk, both of whom had previously headed the aquatic toxicity group at Battelle where they worked with the EPA and several industry groups to calibrate the first chronic test methods and TIE protocols. John states that his main focus throughout his tenure as lab president was maintaining the highest quality of organisms for use in testing. NEB has always put considerable effort into its culturing department to maintain a high quality of testing, and many skilled and innovative aquaculturists have worked for the lab over the years.
Another lab, Environmental Risk Limited, was developing at the same time on the other side of the Connecticut River. The lab was grown from humble beginnings to a large New England presence by longtime manager Susan Winey, nee Luchina. Susan took a very client-based approach with the lab and wanted to ensure a high level of customer service whether that meant helping the clients collect samples or arranging for after-hours work to complete a job. ERL was purchased by a large and well-known environmental firm, GZA GeoEnvironmental, in 2006 and soon after the leadership of the laboratory transitioned to Kimberly Wills, a senior staff member of the lab since her start in 2001.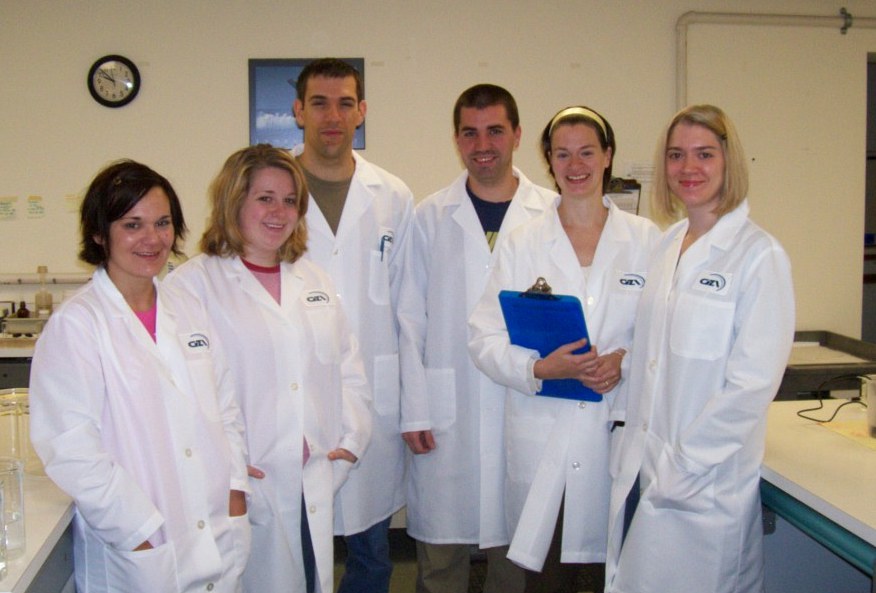 In 2010, NEB's owners were ready to retire and were looking to sell the laboratory. At the same time, GZA was moving their operations to new offices and the GZA lab was looking for a new, larger facility to call home. In a marriage of happy coincidences, GZA purchased the New England Bioassay laboratory and the two labs merged. Kimberly Wills remained manager of the laboratory and oversaw merging of staff and practices to create the newly united lab. Senior staff members from NEB, Robin Faulk and Christie Wagner, as well as senior staff member from GZA Melanie Cruff, also remained to form the new management team and lend their many years of experience to facilitate a successful transition.
For ten years New England Bioassay was a division of GZA and had many achievements such as gaining NELAP certification, building a new room for sediment work, and implementing use of tablets for data collection to increase efficiency and keep pace with current technology. The lab manager, Kimberly Wills, was able to take the best aspects of each lab to create a newly re-envisioned NEB that combined each labs strengths in client services, aquaculture, and specialty protocols.
In 2020, ownership of the laboratory transferred to Kimberly Wills, making her the director and CEO. This also made NEB a small, woman-owned business. All of NEB's staff remained, providing a seamless transition and a newly felt pride of ownership for all staff. Through its many incarnations the toxicity lab has always been a relatively small, tight-knit group of people who care about their work and the future of the lab. We look forward to what the future holds and finding ways to continue to grow, innovate, and excel.