Product Assessment Testing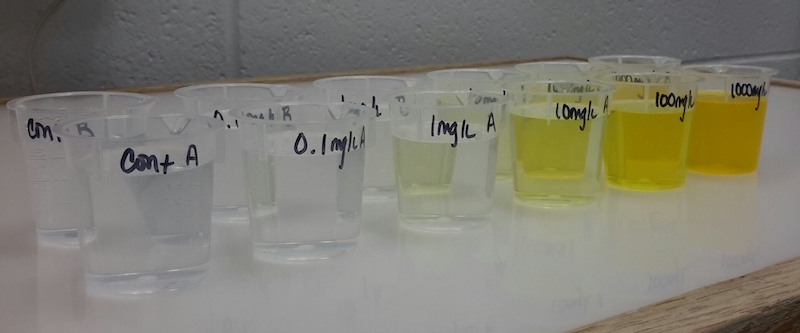 NEB can help you get the toxicity data you need for your developing product, or to assess toxic impacts of chemical additives at your facility.
Product Development
Aquatic toxicity data is important in developing new products. It is needed to to assess their toxic potential and prove environmental suitability. Often, aquatic toxicity data is required on product Safety Data Sheets. New England Bioassay also offers a wide range of specialized aquatic toxicological services to the petroleum, lubricant, chemical, and pharmaceutical industries for oils, lubricants, blends, dispersants, and other low solubility compounds.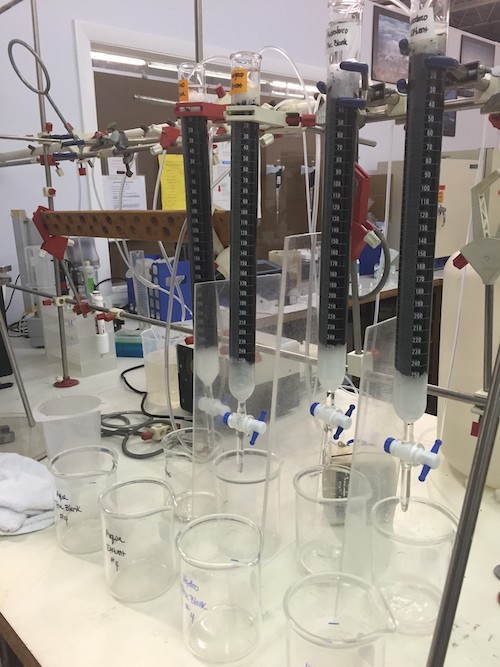 Industrial, Municipal and Power Plants
These facilities regularly use a variety of chemical additives to help treat process and waste water. Toxicity of the effluent from these facilities can often be caused or exacerbated by overuse of these additives, or introduction of new chemical additives into the process that have not been previously tested. NEB can assess the potential impact of new products/process lines on effluent toxicity by performing toxicological analyses on "simulated" effluent samples prepared in the laboratory; the "simulated" effluents are based on the expected use rate and current treatment by the facility.
Testing Services
NEB can perform testing to comply with a variety of testing methods, including EPA 40 CFR Part 136, Testing for the National Contingency Plan (NCP) Product Schedule, EPA Office of Chemical Safety and Pollution Prevention (OCSPP) and OECD Cooperative Chemicals Assessment Program.
Assessments performed by New England Bioassay include:
Multiple test species (typically 5 to 10 species) acute and chronic toxicity assessments of pharmaceutical products/byproducts and process wastewaters
Water Accommodated Fraction Testing (WAF)
Water Effect Ratio Testing (WER)
Oil Water Dispersion Testing (OWD)